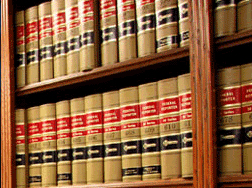 Stewart J. Neuville
(Licensed in California and Nevada) 11845 W. Olympic Blvd., Suite 1000
Los Angeles, CA 90064
Telephone:
310-312-8100
Facsimile:
310-312-8621
Email:
sjn@neuvillelaw.com

"Justice is conscience, not a personal conscience but the conscience of the whole of humanity. Those who clearly recognize the voice of their own conscience usually recognize also the voice of justice."
- Alexander Solzhenitsyn

Business Law
top
Mr. Neuville has assisted his clients in the incorporation of general, Close and "S" corporations, general and limited partnership agreements and limited liability companies. Mr. Neuville has experience in corporate dissolution, Uniform Commercial Code (UCC) buy/sell agreements for consumer goods and buy/sell agreements of ongoing businesses (bulk sales), UCC security filings, and commercial real estate leases
Employment / Labor
top
Mr. Neuville has assisted his clients with hearings before the California Department of Industrial Relations, Division of Labor Standards Enforcement. He has litigated issues of employee status, wages, overtime pay, vacation pay and wrongful termination. He has also litigated issues arising under the Talent Agency Act. Mr. Neuville has written, reviewed and assisted employers in the development of their employee handbooks and the implementing of their concurrent policies and procedures manuals.
Litigation
top
Mr. Neuville has litigated matters in all areas of the practice. He has successfully litigated issues of breach of contract (oral and written), employer defense, trade secret, copyright and trademark infringement, idea misappropriation, tortious interference with economic advantage, false advertising, unfair competition, breach of fiduciary duties, libel/slander, trade libel, accounting, profit participation, fraud, misrepresentation in security transactions, special risk doctrine, bankruptcy non-dischargability of debt and relief from automatic stay, breach of duties of real estate brokers, real estate quiet title and commercial landlord-tenant issues.
Intellectual Property
top
In addition to litigating copyright and trademark infringement claims, Mr. Neuville has completed many copyright and trademark filings throughout North America, the European Community, Australia and Japan is familiar with the worldwide Madrid Protocols. Mr. Neuville has transactional experience in the areas of publishing and rights acquisition, licensing, production financing, music recording, management contracts, and talent contracts relative to DGA, WGA, SAG, IATSE and NABET union agreements.
Real Estate
top
Mr. Neuville has assisted his clients in the purchase and sale of commercial real estate and the development and negotiation of long-term commercial tenant leaseholds; and, the negotiation and writing of real estate broker, listing and mortgage broker agreements. Mr. Neuville has also worked with his clients on financing agreements, loan applications and loan commitments. And he has assisted them in foreclosure proceedings while considering the effect of anti-deficiency laws and the "One Action" Rule / "Security First" Rule.