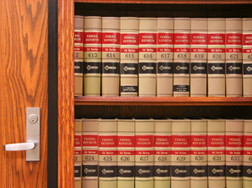 Stewart J. Neuville
(Licensed in California and Nevada) 11845 W. Olympic Blvd., Suite 1000
Los Angeles, CA 90064
Telephone:
310-312-8100
Facsimile:
310-312-8621
Email:
sjn@neuvillelaw.com

They who can give up essential liberty to obtain a little temporary safety, deserve neither liberty nor safety.
- Benjamin Franklin

We respect the privacy of others.

Through this Web site we may collect personal information for the business purpose of developing our practice and for representing individuals and entities.

Personal information that is voluntarily submitted is not shared with others except with our service providers who assist in carrying out the functions of our practice. Personal information is not sold or transferred outside our control.

Individuals always have the right to opt-out of receiving communications from us, and to update, supplement or delete the personal information voluntarily submitted by them.

We provided reasonable security measures to protect personal information.

If you have any questions or concerns or would like terminate the sending of certain communications please contact: sjn@neuvillelaw.com.