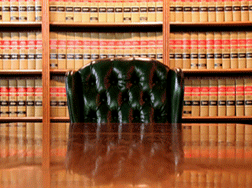 Stewart J. Neuville
(Licensed in California and Nevada) 11845 W. Olympic Blvd., Suite 1000
Los Angeles, CA 90064
Telephone:
310-312-8100
Facsimile:
310-312-8621
Email:
sjn@neuvillelaw.com

"All compromise is based on give and take,
but there can be no give and take on fundamentals.
Any compromise on mere fundamentals
is a surrender.
For it is all give and no take.
- Mohandas Gandhi

Although Mr. Neuville does not practice in the following areas of law he has had the need for these services for his clients on several occasions. Because of this Mr. Neuville has sought out and evaluated other attorneys that he trusts to handle these matters for his clients.
Personal Injury
Back
Our friends have many years of experience in assisting people in achieving compensation for personal injuries whether those injuries were suffered as a result of automotive accidents, slip and fall at private and public facilities, extraordinary participatory sports injuries, medical malpractice or defective products.
Family Law
Back
The attorneys are both experienced and certified as specialists in Family Law. Whether it is a simple matter or a more complicated divorce you'll need someone who is both understanding and effective in protecting your interests.
Criminal / DUI
Back
Their knowledge comes from a variety of backgrounds including Federal and State prosecutors office, the Federal Bureau of Investigation (FBI) and as former police detectives. All have extensive experience in criminal defense with some holding Certification as a Criminal Defense Specialist from the State of California.
Bankruptcy
Back
With extensive experience in filing Petitions in bankruptcy for both individuals and corporations, the attorneys have initiated and defended Involuntary Petitions, Preferences and Adversary Actions as well as counseling on the avoidance of bankruptcy.