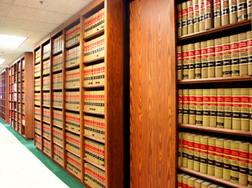 Stewart J. Neuville
(Licensed in California and Nevada) 11845 W. Olympic Blvd., Suite 1000
Los Angeles, CA 90064
Telephone:
310-312-8100
Facsimile:
310-312-8621
Email:
sjn@neuvillelaw.com

Our government...teaches the whole people by its example. If the government becomes the lawbreaker, it breeds contempt for law; it invites every man to become a law unto himself; it invites anarchy.
- Justice Louis D. Brandeis

Use of this web site is subject to the following terms and conditions. By accessing this web site, you acknowledge that you have read and accept these terms and conditions.

No Legal Advice or Attorney-Client Relationship:
The Web site has been presented for informational purposes and not as legal advice. Use of this Web site or the information provided does not create an attorney-client relationship. Consult with an attorney licensed to practice in your geographical area. Do not send confidential information unless you have spoken with us first and have received our permission to send the information.

Resources:
On the Resources page of this Web site you can access via hypertext links to a variety of third-party resources. We do not control these third-party resources and cannot be responsible for the contents of them. We present these Resources for your convenience only. We do not endorse or recommend any third-party resource.

Limitation of Liability:
You use this Web site at your own risk and we make no promises or representations regarding the information provided. We may change or update the information without notice. We are not responsible for any damages arising from the use of this site.